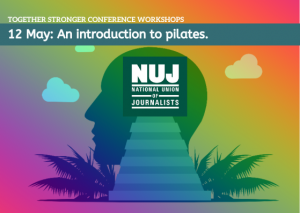 In today's society, there's so much emphasis on what we look like on the outside, but it's all 'top show', fur coat and no knickers.
Emma explains how we wouldn't buy a grand design house that was built on weak foundations, yet we spend hours and thousands of pounds on gym memberships and plastic surgery, building 'beautiful bodies' on the outside, whilst the inside is full of ails with a weak central core.
Following classical Pilates instruction, you will learn how to engage the abdominals correctly, along with the glutes (buttocks) and ribcage, complete a full core connection and fire up the powerhouse in its entirety. These 3 'anchors' are at the centre of a good pilates workout. If these connections aren't correct, then you will not be getting the best from your pilates class!
Building strength from within, to create strong, lean and flexible muscles, is the start of a healthy balanced stride, and the confidence to let go of the superficial stuff.
Emma's background in health and well-being started as a nurse 35 years ago but her training as a homeopath in 2001 introduced her to the concept of the body as a whole. She went on to train as a Pilates instructor in 2010, and is passionate about sharing the benefits of pilates.
In preparation for the class, all you will need is a small hand towel, a tea towel and a cushion with a yoga mat if you have one.
**Please note this event is FREE to NUJ members only – £10 fee for non NUJ members**