Grab a cuppa, drop in and update your digital skills…in an hour!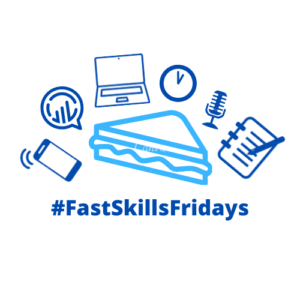 Trainer – Dan Mason
What's it about?
Headline, story, action! This Fast Skills Friday session will show you how to conjure up story ideas and on any topic you choose.
Not only than that, it will help you to choose stories that your audience is actually looking for (one of the pillars of content marketing, but that's for a longer session)
Having discovered a few easy ways to find winning topics, we'll cover how to create punchy headlines then tackle tried-and-trusted story forms that make waves on mobile and sparkle on social media.
Who's it for?
Content creators of all kinds and levels of experience. Journalists are welcome, but it might be particularly useful for bloggers and those working in the charity, union, hyperlocal news, education or corporate sectors who have responsibility for maintaining a website without a lot of resources.
What equipment will I need?
A laptop or desktop computer with reliable internet connection and access to Zoom.