Grab a cuppa, drop in and update your digital skills…in an hour!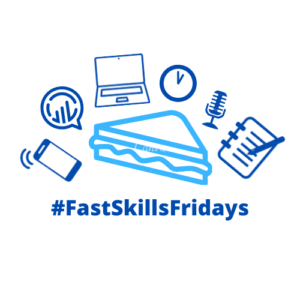 Trainer – Dan Mason
What's it about?
If you are promoting your project, service or event, fundraising for a cause, or highlighting an important issue, social media provides a powerful way to get your message across. But where do you start in planning and running a campaign that gets results?
In this Fast Skills Friday session, trainer Dan Mason passes on some tried-and-tested tips for making a bigger impact with the minimum of fuss. We'll cover how to establish the objective and key messages for your campaign, how to keep up the momentum with engaging content, and more.
A step-by-step campaign toolkit will be shared on the day.
Who's it for
Creatives who use social media at a basic to intermediate level, but are not sure where to start in launching a social media campaign.
What equipment will I need?
A laptop or desktop computer with reliable internet connection and access to Zoom.