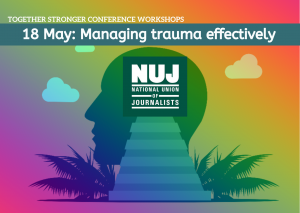 Tell the stories that matter better. Learn how to work best with victims, survivors and vulnerable interviewees.
How confident are you to work with parents whose children have been killed, survivors of child sexual abuse, people who are hurting because terrible things have happened to them? No matter what their brief, reporting people's trauma and distress is a fundamental part of a journalist's and comms professional's work. Now more than ever.
This interactive and engaging workshop will help you tell the stories that matter better. It will also make sure you look after yourself when covering these tough emotional assignments. Through audio clips, survivors who spoke to journalists at dreadful times share what helped and what harmed. It is an eye-opener. You'll also hear from seasoned correspondents including Louis Theroux.
Through Trauma Reporting training you'll become trauma aware, learn how best to approach people, interview them sensitively, film with them, write about them and how to follow up on their stories, including at trials, inquests and anniversaries.
This hour long taster session will include:
• The key principles of trauma reporting and how to apply them
• What is trauma/a potentially traumatic event?
• Getting it right from the start. Establishing professional relationships with contributors
• Awareness around traumatic bereavement
• Sensitive interviewing, face to face and remotely. What to ask, what not to ask. How to handle your contributors throughout the process and why it's important
• Self- care: what to look out for, what to do about it, how to protect yourself, building resilience when covering people's distressing stories
About the tutor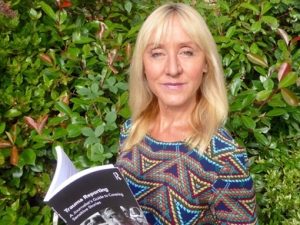 Jo's journalistic experience covers three decades working for newspapers, radio and largely for BBC TV. She has covered hundreds of stories of trauma and distress.
She is the author of Trauma Reporting, A Journalist's Guide to Covering Sensitive Stories. Jo currently trains journalists, documentary makers and content producers around the world in how best to work with victims, survivors and vulnerable interviewees, protecting their sources and themselves. Jo lectures in Trauma Reporting at Universities in the UK, Europe and the US. She recently authored UNESCO's brief: Safety of Journalists Covering Trauma and Distress: Do No Harm.
**Please note this event is FREE to NUJ members only – £10 fee for non NUJ members**