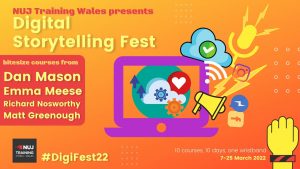 Come and join us for a two-week online festival of digital storytelling, with a buffet of essential 2-hour sessions every day, delivered by our resident social media and comms experts. Come to one or two sessions, or buy a wristband and come to as many as you like!
Tickets:
Multiple / All Session (Resident in Wales only) £35.00
Individual tickets (Resident in Wales only) £10.00 each
Check out our Festival Programme below…
Digital tools for creators with Dan Mason
Dive into the toolkit of fast and free online tools for audio, video, productivity and more
Find your Audience (ENG) with Emma Meese
Want to get your message out but not sure which platform to choose? Emma's essential social media guide will help you find the right audience and best platform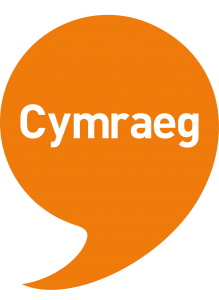 Ymgysylltu a'ch cynulleidfaoedd â phodlediadau (CYM) gyda Richard Nosworthy
Darganfyddwch fanteision, cyfleoedd a pheryglon defnyddio podledu ar gyfer eich cyfathrebiadau.
Social media campaign 101 with Dan Mason
Use this ten-step template to create a snappy social campaign
Easy SEO tweaks and tools with Dan Mason
Simple steps to make your stories, website, images and video more visible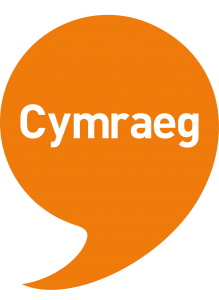 Darganfod eich cynelleidfa ar y cyfryngau cymdeithasol (CYM) gyda Emma Meese
Eisiau lledaenu'ch neges ond ddim yn siŵr pa lwyfan i'w ddewis? Bydd canllaw cyfryngau cymdeithasol hanfodol Emma yn eich helpu i ddod o hyd i'r gynulleidfa gywir a'r platfform gorau
Deliver your key message in 60 seconds with Matt Greenough
Comms expert Matt demonstrates the importance of preparation when delivering key messages in a very short time
Engage your audience with podcasts (ENG) with Richard Nosworthy
Discover the advantages, opportunities and potential pitfalls of using podcasting for your comms.
Mobile video explainers made easy with Dan Mason
Use a mobile app and a little know-how to create effective social media stories
Digital image magic with Dan Mason
Source, edit, enhance and cut out images, optimised for online, with these free tools and techniques
***Each session is available to book individually, but you can come to the the whole festival with a single ticket wristband and access our festival toolkit, packed with tips and tricks from our expert tutors.***
If you are a member of the NUJ and have been made redundant in the last six months, or are facing redundancy you are entitled to two days of training free of charge. Please contact us for more details.
The DigiFest is funded by the Welsh Government's Wales Union Learning Fund. We have limited (paid) tickets available for those who live outside Wales. We also have a number of tickets available for those with a low income. If you think you qualify for either of these opportunities and would like to inquire about attending some or all of the DigiFest, please email [email protected].