Grab a cuppa, drop in and update your digital skills…in an hour!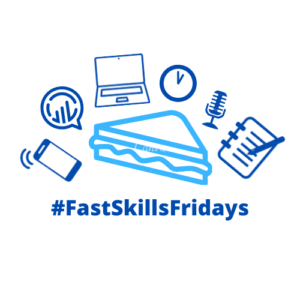 Trainer – Dan Mason
What's it about?
TikTok has turned the world of social media video upside down and become the go-to destination for younger audiences. If you are in your 20s or younger, you'll probably know that. But if you are a union, charity or media trying to engage with the emerging generations, where do you start? This one-hour session lifts the lid on TikTok with some of the basic techniques you'll need to dip your toe into TikTok.
Who's it for?
Anyone in the creative industries who knows nothing about TikTok, but thinks they should.
What equipment will I need?
A laptop or desktop computer with reliable internet connection and access to Zoom.
Suggested: The free TikTok app downloaded to your iPhone or Android device. Note: If you'd prefer not to download the TikTok app and create an account, there's no pressure. You can also view and search TikTok videos from a browser by going to tiktok.com – no registration required.