Grab a cuppa, drop in and update your digital skills…in an hour!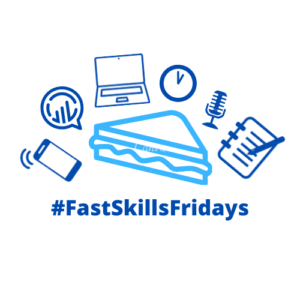 Trainer – Dan Mason
What's it about?
Images are the engine of social media storytelling. Here's your opportunity to try some great free tools for finding, editing, optimising … and creating magic with images.
In this taster session we'll explore sources for top-quality stock photos and simple online tools for editing, enhancing, cutting out and adding text. You'll also learn how to optimise images for online use, reduce file size without sacrificing quality, and create image designs for Instagram Stories or YouTube thumbnails.
Who's it for?
Creatives who regularly post to social media or upload stories online. The session will best suit those with limited experience of photo software, image editing or design – but all are welcome.
What equipment will I need?
A laptop or desktop computer with reliable internet connection and access to Zoom. It is highly recommended that participants register a free account for the design tool Canva, either online at canva.com or by downloading the free app for iOS or Android mobile devices.