Grab a cuppa, drop in and update your digital skills…in an hour!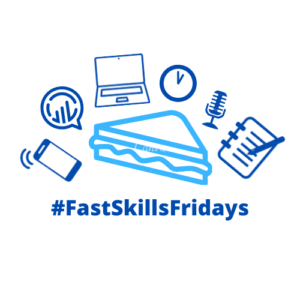 Trainer – Dan Mason
What's it about?
Audacity is the most popular free, open-source audio editor – great for podcasting or just there when you need to trim and polish an audio clip. If you've used Audacity in the past, it's time to look again. Recent updates have given Audacity a facelift and made some big changes to the way key tools work.
This one-hour kickstarter will show you how to get started with Audacity, covering the basics of importing, recording, trimming and adding effects. A PDF Toolkit with tips and techniques will be shared on the day.
Who's it for?
Creatives who have never used Audacity before and those looking for a quick refresher using the new tools.
What equipment will I need?
A laptop or desktop computer with reliable internet connection and access to Zoom.
The Audacity software (free for PC and Mac), downloaded and installed from audacityteam.org